24 Musical Beats is today sharing an exclusive piece of news about artist Walter Oneal III, WG. The artist is all set to release his album on the 3rd of March which is titled 20TwentyG.
"When I was about 5 my sister and I made a freestyle and it stuck with me my whole life. My sound is hip hop but I have my own unique style that's different from any other artist Uplifting, Energetic, and Authentic. I study some of the big artist back stories to see how they manage to become successful. I released my first studio-recorded song when I was 17. My Album 20TwentyG is dropping on March 3th 2023. When It comes to my music I like to be creative so mostly I'm always trying something different. I have collaborations with artists such as lil Quil, Gmf Fatboy, and Tsl fetti. By the end of 2023, I see myself making a name for myself in the music industry and being a top upcoming artist. And obstacle that I've overcome is being more patient with my music making sure everything is right and the way I want it. Coming up with new ideas and different ways to express myself in my music." – Walter Oneal III.
The artist further adds, "Never give up on yourself and always trust God in all that you do".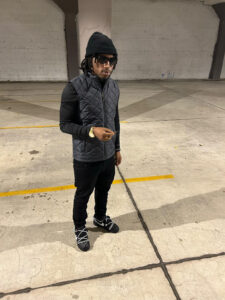 Instagram: WG_Musik
YouTube: WG Musik
For more details visit: www.linktr.ee/wgmusik