24 Musical Beats got a chance to talk with IMAGE in regard to their music, their upcoming projects and much more!
Q. First of all, welcome! It is wonderful to have you on our platform. Your new single "Who Do You Love" is amazing. Kindly share how did IMAGE come across the idea for this song?
The song who do you love was written by producer Chaz Simmons. His idea was there are many different women and men that are seeking relationships and how are they going to choose what's best for them.
Q. How did you embark on this journey of pursuing music?
Each member was in a different group and the key element that put us all together is that 3 of us were in the military in San Diego and I think coming together form and move us ahead to what you hear now known as IMAGE.
Q. What exactly is the creative process that the band follows while composing a new song?
Our process is a little unique and different. Each member writes and can write and will bring a song to the group and if we can develop that and incorporate it what would be best to fit IMAGE we will pursue it.
Q. Personally, what motivates you and what inspires you in life?
Personally what motivates us as a group is that we develop songs with high content and great quality as opposed to just throwing something together and see what sticks.
Q. Who has been a major influence in your life?
Our family 1st and foremost was one of the most important things in our life outside of our relationships with our Lord and savior. Family and spiritual growth is more important than anything and in some cases with family and spiritual growth you are successful.
Q. Any tips or advice for aspiring young artists?
To the new artist coming up we would like to say stay true to yourself and who you are and let no one try to put you in a Box to what they consider to be what is music in their eyes.
Q. Any plans of collaboration with other artists?
We're always looking to collaborate with different artists in the industry but 1st and foremost to continue our journey on developing great songs with great content.
Q. What lies ahead for the group in the coming years? What next?
We are currently underway way preparing for our upcoming tour which will be taken as to some Asian countries as well as the Caribbean as well as continuing our pursuit of great music.
Q. Lastly, do you have any closing thoughts that you would like to share with the world and our readers?
Be on the lookout not only for great coming music by IMAGE but other artists that we are developing and working with along with our producer Chaz.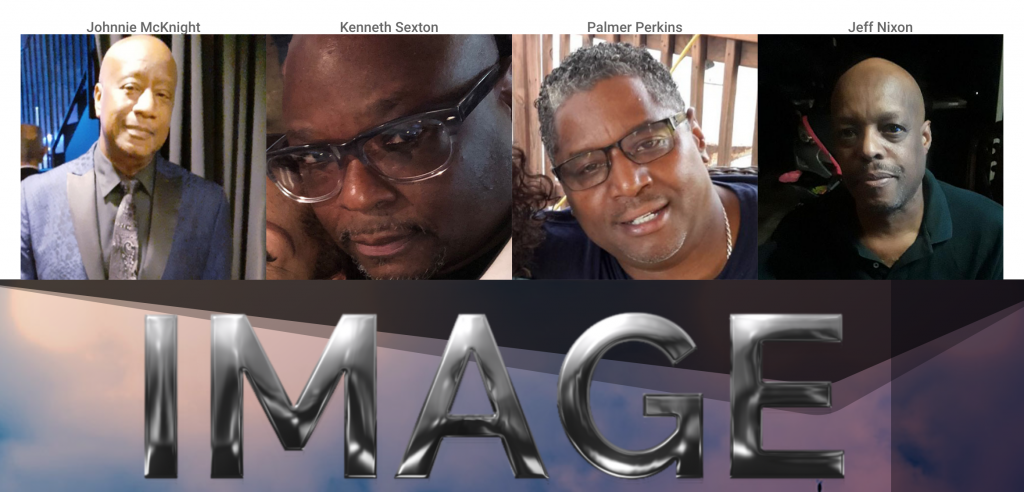 About the band: IMAGE was formed in San Diego CA with members Johnnie Mcknight, Kenneth Sexton, Jeff Nixon and Palmer Perkins. Their first producer was Clarence Bell where they opened up for him alone with the group Fatburger and Hollis Gentry and Neion and the club Catamaran located in Pacific beach. From there they were introduced to Chaz Simmons and signed to his opulence label. Chaz has Written the quadruple platinum hit song for J Cole wet dreams which is J cole's biggest seller to date. Chaz wrote the hit Who Do You Love for IMAGE. IMAGE also produced the re- recorded the hit song Tears in Heaven by Eric Clapton. IMAGE has a unique focal style and range that puts you in mind of the early groups like the Temptations as well as the groups like boys to men.
If pure music and vocal-ship is what you are looking for then IMAGE will give you what you have been missing with more to come…
For updates about future releases follow the band on their official social media: