Christopher J. Standish JR. known professionally as "Standish" is an upcoming independent artist & an even bigger entrepreneur hailing from the streets of Kansas City, Kansas. Standish has achieved so much for his age in the music industry. From marketing to music he's definitely the man you want to grasp knowledge from. You can stream/purchase Standish's latest hit single "Early in the Morning" (Leave Like This) anywhere online or directly from his official website at www.Standish913.com
Standish has recently blessed us with an interview –
What is your real name & stage name?
My birth name is Christopher J. Standish JR. AKA Standish.
Where are you from?
I'm from Kansas City, Kansas. (913)
What do you do?
I'm a Musical Artist/Label Owner at Standish Records… Marketing Genius/Publicist at Standish913.com
How long have you been in your industry?
I've been in the music business for over 17 years now.
Who are some of your mentors?
First of all, I want to give a huge S/O & thank you to Darryl "DMC" McDaniels for ALWAYS keeping it real with me and also for helping me more than ANYONE in the entire music industry. I can't thank this man enough. So with that being said, DMC is definitely one of my ultimate mentors!!!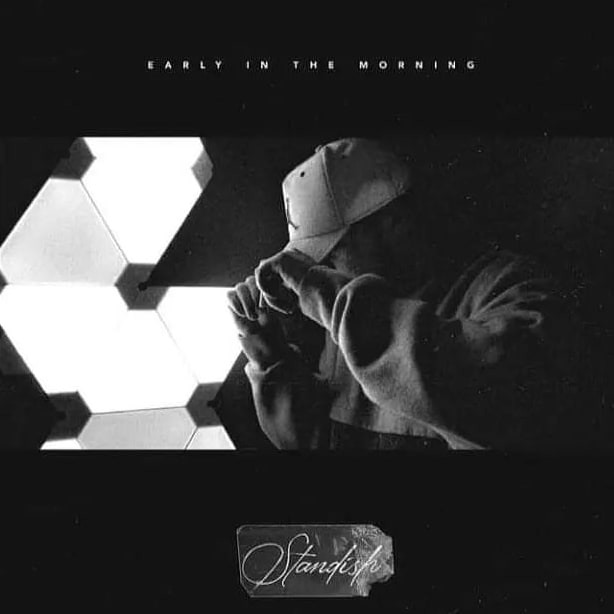 How has COVID affected you on your journey?
It's been tough but it motivated me to create many new creative things!
What's your next move?
My next move will be making Standish913.com one of the biggest sites in the game… From interviews to marketing, web development to graphic design, we're here to show you why we're the best, period.
Where do you see yourself in 5 years?
I definitely see myself on top of the industry in 5 years!
Is there anything else you want to include?
I love & appreciate all of my fans, family, supporters, etc. who've been here throughout my crazy endeavors.
Standish Links: