Kansas rapper Nicholas Grooms delivers his best work to date with his most recent release "To the North Star, Reaching", an album that sees a mid-30's Grooms return to the fold after a lengthy lay off. It is a confident release in which Grooms puts his true lyrical talent on display in a way that he has yet to do on his previous releases. Opening with the self confident "The Skinny (Got the Scoop)", Grooms details the importance of finally understanding his need to find self confidence (and maybe even a little bit of arrogance) if he plans to continue creating alongside young rappers that view him as unusual or passe. "F**k an alias, in real life, slayin' this/ The person off the track is the same one sayin' this./ Sh*t, I get confessional in booths, Like some bad b*tch Catholic, not afraid to tell my truths."is a favorite line but nothing hits as hard in the laughter department as "Groompa, Loompa, Doompity, Doo, I'm about to hit this pipe like I'm Augustus Gloop.." shortly before proclaiming "My heart belongs to my little baby and his mother/My homies and my brothers" offering a look at how Grooms has finally found an inner balance to how he delivers in his songs.
The album rolls on with the chorus happy "To the North Star, Reaching", an anthem of sleeping in class or daydreaming in a daze, followed by a track three gem in "Zig Zaggin" in which Grooms, Praktis and Rocky Young (also midwest emcees you should check out) share accounts of losing motivation or hitting a wall in their creative processes. The three rattle off many fun lines, particularly Grooms' "Seems lately I'm neglecting notebooks, worried more about my rolling papers/ I keep on Zig Zaggin' " and Praktis with "I'm runnin' sh*t like 10 laps". "Fam Bam Bigelow" is the type of content Grooms writes best, speaking of his woes in story form. The twist here is that he uses a beat more suited for a rapper grabbing for a Post Malone vibe, rather than his normal Rhymesayer-esque go to's, yet it works well. One vocal, one ambient beat and a lot of confessional.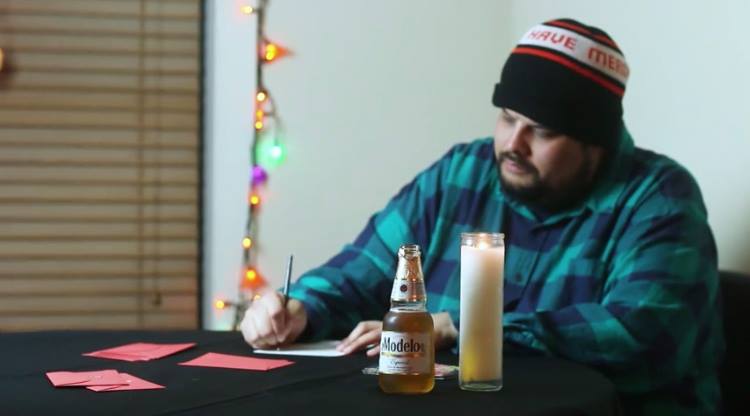 The catchiest song on the album is definitely "Luc Longley" in which Grooms boasts "Guess I'm out of touch, but i'm comin' in clutch/ The man in the middle with the touch" as Grooms compares himself to former NBA center, Luc Longley, a player who stuck out like a sore thumb but played the game well. Grooms crafts some incredibly weird pop culture similes (he even references the Cusack movie Better Off Dead) yet finds ways to tie it all together. A favorite line is definitely "Came along way since my darkest of days/ I ran my cord up the stairs to illuminate my lampshade/ Shout to Stephen for that light socket/ Shout to y'all buyin' merch/ Puttin' coin up in my pocket." A reference to Grooms coming a long way from living in a studio apartment without electricity to being a full time writer and musician. First time engineerJakob Widows appears on a guest verse, doing ample work as he and Grooms boast an easy to digest, sing-along party chorus ala groups like Nappy Roots or Jedi Mind Tricks. The EP wraps up with a fun story track entitled "Pump Those Brakes" in which Grooms battles an at work bully for his salty talk about an ex, a chivalrous end to an album primed to deliver to Grooms' target audience: overworked parents, pop culture vultures, pro wrestling fans, people who watch too many movies/TV shows and anyone who loves Grooms' book. While it may not be an album that reinvents the wheel, but much like the current, it sure does spin well. Give it a listen on Spotify, Apple Music, Deezer or most available streaming platforms.