24 Musical Beats got a chance to interview Chris Strickland and Ricky Strickland in regard to their new book The Autopsy Of A Cheating Man.
Q1. Welcome to 24 Musical Beats! Please tell us about your new book The Autopsy Of A Cheating Man.
A: The Autopsy of a Cheating Man is a male-female relationship book, demonstrating via storied illustrations of why men cheat. It's an excellent learning opportunity for women to understand what happens in the mind of a man when he's in the presence of attractive women. It also provides the solution to the problem of cheating.
Q2. What was the motivation behind writing this book?
A: The motivation behind writing this book was to seriously address the elephant in the room of relationships: Infidelity. This problem has been breaking up families, leaving women scarred, causing children to grow up without both parents, and even affecting our financial status. It was time for someone to provide a solution to this problem so why not us?
Q3. What can readers expect in Part 2 of the book?
A: Part 2 looks at life after infidelity from a woman's point of view. How does she start dating again? Has she been out of the loop too long? Is she the cause of men not committing to her? Most importantly, does she recognize both the signs of a good man or a bad man?
Q4. Who are your favorite authors and why?
A: One of our favorite authors is Watchman Nee. He provides so much detail in his writing which gives a clear understanding of his topic.
Q5. What's next? Which book are you working on now?
A: We are currently working on a script for The Autopsy of a Cheating Man with the possibility of going book to film. We are also working on another relationship book to help women understand men in greater detail.
Q6. Finally, as we ask all our guests on 24 Musical Beats do you have any closing thoughts that you would like to share with the world and our readers?
A: We want to thank you 24 Musical Beats for the opportunity to share our stories with the world and we thank your readers for their support.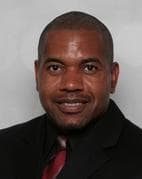 About the author: Both Chris and Rick Strickland were raised in Columbus Ohio. In their new book, they explore the specific steps which leads to cheating in relationships and provide the secret ingredient to avoid it. Due to much success and popularity, they have since published a Part 2 to this book.
The book is now available on Amazon!
For further details visit: www.womengettingeven.com